Master the Mystery of Medicines
Understanding Pharmacology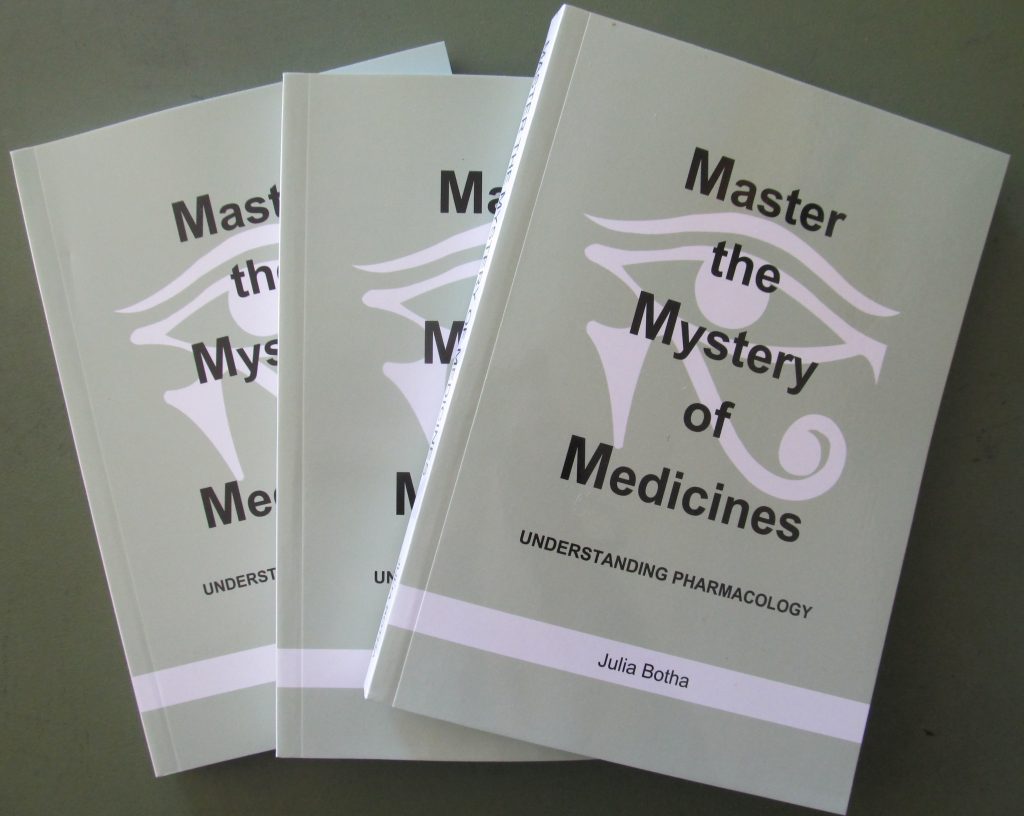 All health professionals need a healthy dose of clinical pharmacology and therapeutics, and this is a particularly palatable dose.

Andy Gray
BPharm MSc(Pharm) FPS FFIP
About this new book
Not a standard textbook, but a different way of thinking about medicines.
Medical students often view pharmacology as a difficult subject. There are so many names to remember and so much material to study that one can get lost in all the detail. But this book illustrates how you can understand and then actually work out much of pharmacology.
Suitable for students of all the health professions, it makes things clear even for someone with a limited background in human biology. It discusses how to choose an appropriate medicine and then follows its journey through the body to see what it does and what happens to it along the way. Besides exploring certain interesting groups of medicines other concepts are also discussed, for example the safe use of medicines and how to explain their value to patients.
Reading from the beginning, the story unfolds with new terms explained and listed at the end of each chapter. A drug list and index are also provided to help find individual details. With this sound grasp of the basics students can continue to build on their knowledge as their careers unfold.
Find out about:
Where medicines go in the body
How to choose the right medicines
Why different medicines may interact when taken together
How medicines cause unwanted effects
How we know if a medicine does what it's claimed to do
The rationale behind slow release pills
Up-regulation and down-regulation of receptors
The placebo effect, partial agonists, generic substitution

and much more . . . . .
---
Sample pages
A few of the 272 pages….
---
What students say about the author's lectures
"Things just seemed to fall into place once we had your lectures to explain."
"Thank you for enlightening those of us who were lost in the pharmacology darkness."
"Without your antibiotic notes I would have had to learn all the names off by heart."
"It is the way you link it all up with the physiology that is so great."
"Could never find a text book that worked for me – your lectures taught me pharmacology!"
"Still using your notes as a reference after all these years."
---
From the foreword
While some teach simply to convey information for students to pass exams, others are gifted with the art of inspiring students and instilling lifelong foundational knowledge. In the latter group is emeritus Professor Julia Botha who has, over the decades, enthused thousands of medical and pharmacy students with her flair for teaching. Now many more can benefit.
Besides a concise account of how medicines are developed, regulated and controlled, the book conveys, with clarity, the complex concepts of pharmacokinetics and pharmacodynamics that will better equip medical professionals to optimise their choices of medicines for their patients. The text does not gloss over anything but gets quickly to the heart of important concepts, ensuring essential points are clearly presented. It provides refreshing depth without being tedious.
This book makes pharmacology much more accessible for medical, pharmacy and nursing students and will appeal irrespective of one's level of pharmacology or medical knowledge. It is a must read for students and health professionals seeking to "master the mystery of medicines".
Professor Salim S. Abdool Karim, MBChB PhD FRS.
---
About the author
Julia Botha holds BPharm and PhD degrees from Rhodes University.
Formerly Head of the Department of Therapeutics and Medicines Management at Nelson R Mandela School of Medicine, she is now Professor Emeritus at the University of KwaZulu-Natal.
She has lectured to medical students for more than 35 years, with intermittent contributions to the training of other health care professionals during this time.
While explaining pharmacology is what she enjoys most, Professor Botha has also conducted and supervised research. She has published over 60 peer reviewed scientific papers, many popular articles and is co-author of several natural science books.
While past generations, myself included, have experienced Prof Botha's inspirational teaching over many years, everybody can now benefit through this expertly written book.

Salim Abdool Karim
MBChB PhD FRS
---
Purchase
Click & collect
R90 each (debit and credit cards, instant EFT)
Collect from Flora & Fauna Publications Trust Durban North
Online
R160 (debit and credit cards, instant EFT)
Includes R70 delivery
(South African main centres only)
For all other orders and to arrange collection
Please contact:
nflora@mweb.co.za
+27 (0)31 563 9481
In-store
Available at Adams Books and Van Schaik Bookstores.